Ngā Haerenga Great Rides of New Zealand offer world-class cycling and are as diverse as they are beautiful.
From the North to the Deep South, there's riding for all ages, abilities and tastes – from cruisy day-rides to challenging multi-day epics. Our aim was to increase and further strengthen a community of cyclists taking to the outdoors two wheels at a time. 
By matching NZCT's cleverly crafted content to prioritised user pathways, we have developed a website that inspires and motivates. Locating these pivotal moments where content can shine was pivotal in telling the story of NZ's great outdoors and the fun to be had. With the challenge of enticing international and domestic riders alike, we have continued to evolve the website, improving the user journey through matching rides with riders and optimising the look and feel for greater appeal. 
We worked closely with the wonderful team at Homegrown Creative.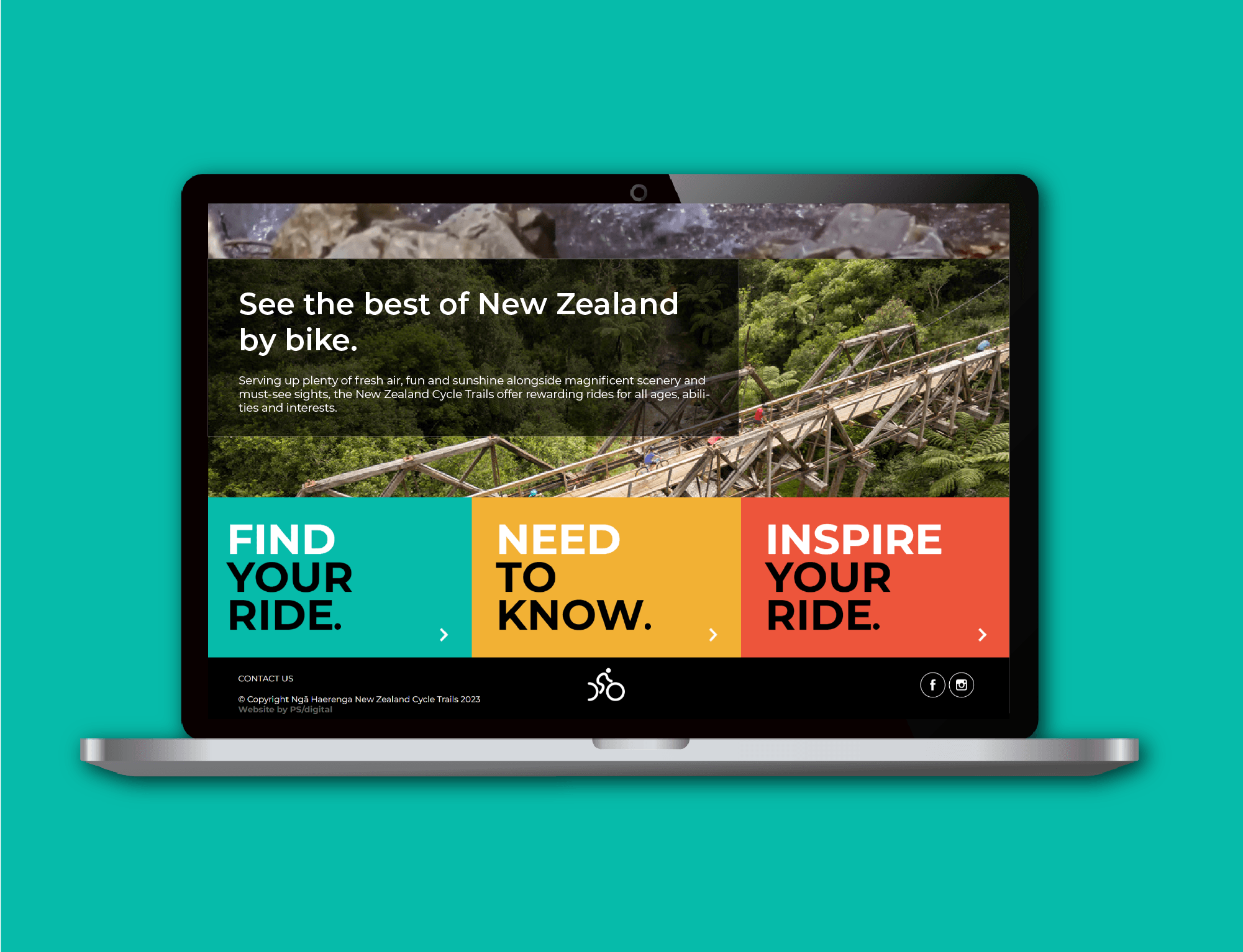 PS/digital have been pivotal in the success and promotion of our website and social media channels.
We'd describe PS/digital as intelligent, insightful and innovative, but also collaborative – you feel like they're working with you rather than for you.