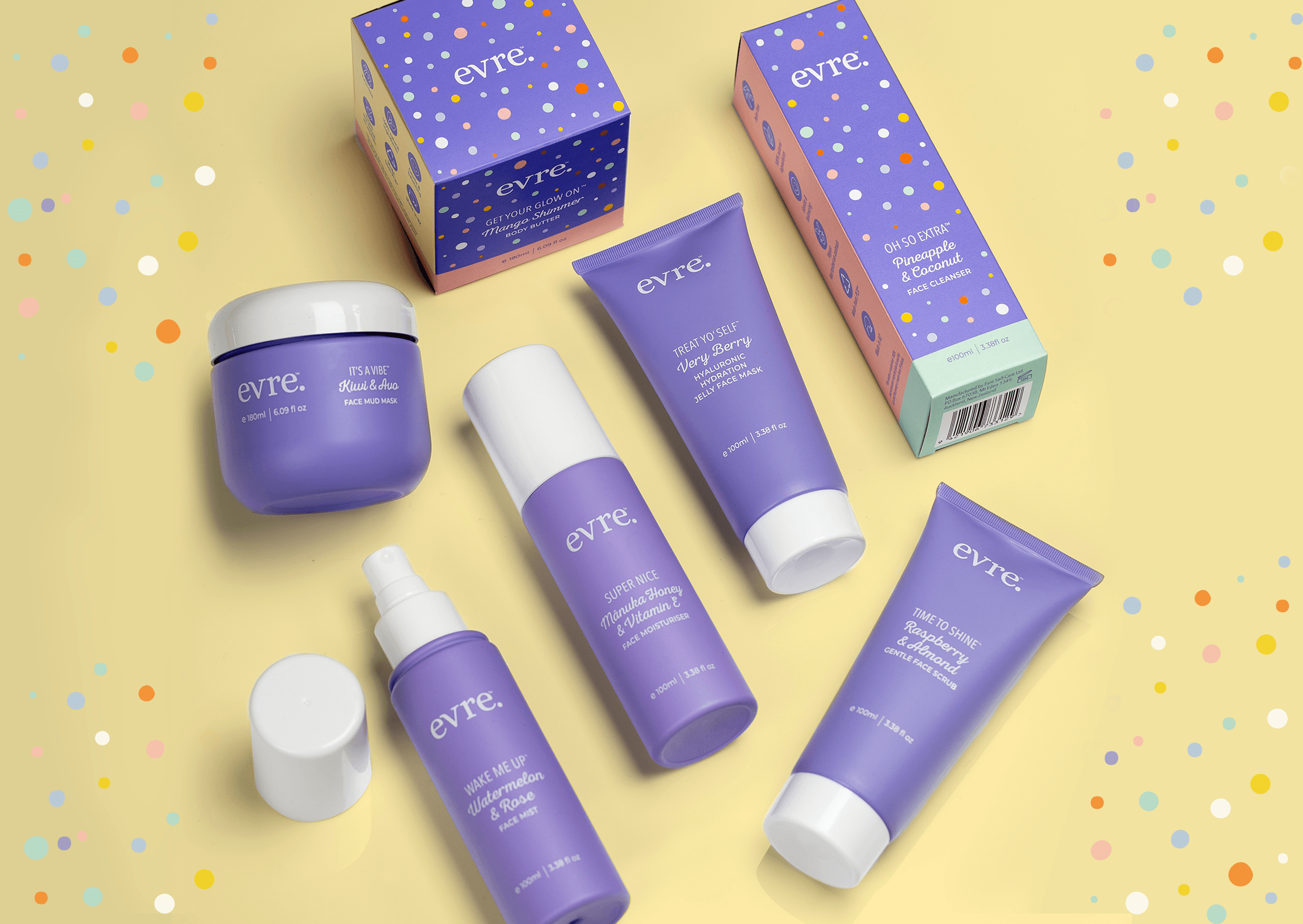 It was clear from the start that Evre. would be a lot more than just another skincare brand.
With an ongoing partnership of over 15-years, we were asked to help bring Maree Glading's latest vision to life. Launched in December 2021, Evre. is a gentle and balancing skincare range specially formulated for younger skin.
Together we crafted the unique name, Evre. which is a play on the word 'every' - a skincare range for everybody, everyday. The name and brand identity has been intentionally designed to reflect the brand's passion for inclusivity and empowerment.
With a bright and distinct brand colour palette, Evre. is easily recognisable. The unique Evre. purple is complemented with colourful spots and swirls making the product a captivating beacon amidst other offerings on a shelf. We have loved working on a variety of packaging structures and point of sale solutions and seeing the brand come to life across all applications.
We continue to be a part of Evre.'s ever-evolving journey, beautifully reflected in each new product release.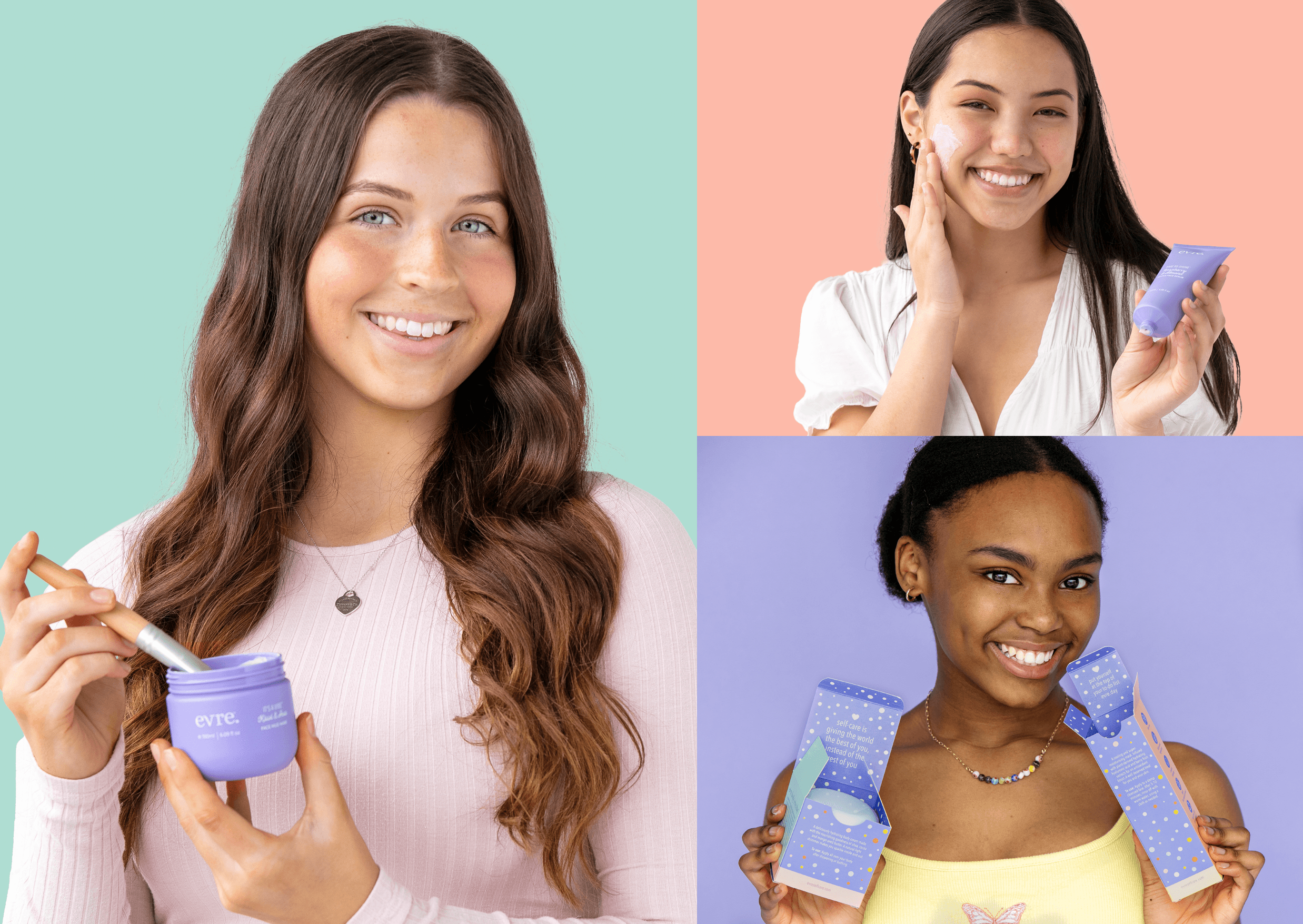 Working with PS/digital is awesome – we have an amazing relationship, sometimes it feels like they are mind readers and often preempt things before we need it. Nothing is too much trouble and they are always very responsive and efficient.
Evre. Founder